What are aluminum foil products? Aluminum foil is a hot stamping material that is directly rolled from metal aluminum into thin sheets. Its hot stamping effect is similar to that of pure silver foil, so it is also called fake silver foil. Aluminum foil packaging began in the early 20th century. In 1911, the Swiss candies company began to use aluminum foil to package chocolates, gradually replacing tin foil and becoming popular.
In an important period in which the food industry is booming, flexible packaging is increasingly favored by developed countries, and aluminum products will be the development trend of the packaging industry.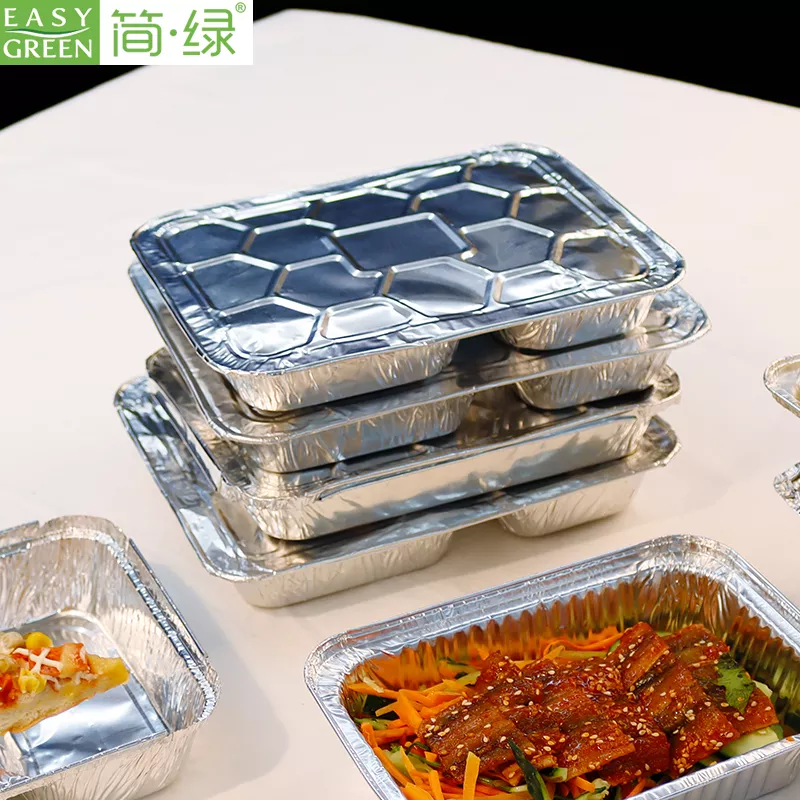 Aluminum foil products have a wide range of applications in our real life, such as parties, baking, etc. will use aluminum products.
Uses And Advantages of Aluminium Food Container
1- Home Baking
It has good water resistance and can be used for the outer wrapping of the cake baking movable, and it can also be used in the bottom slag tray of the oven. When baking oily food, it is used to block grease and facilitate cleaning.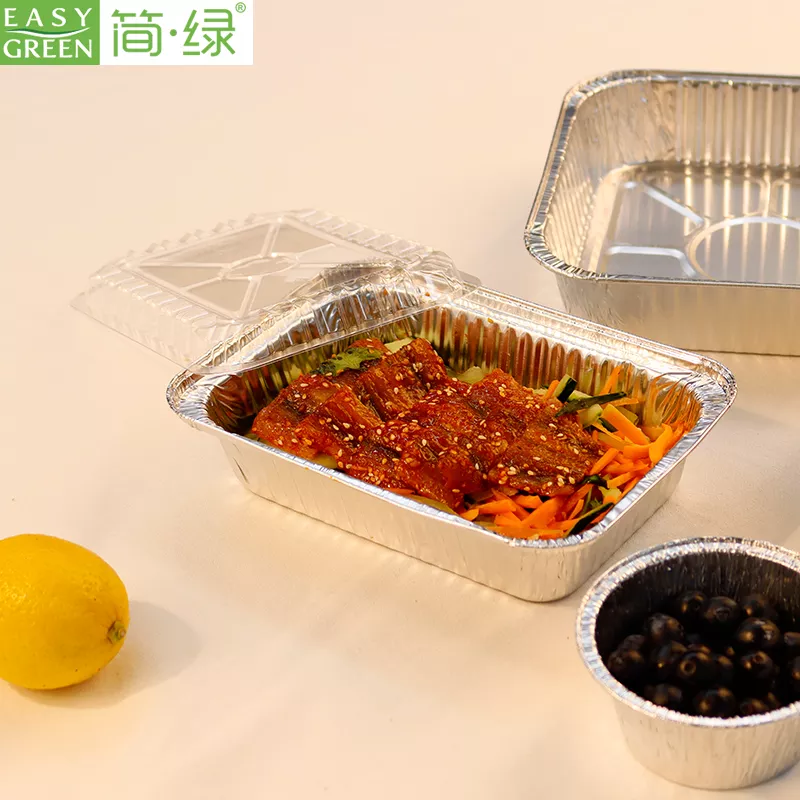 2- Food Cooking
Prevent food moisture loss, pickle and taste; pad on kitchen utensils to avoid direct touch with food, prevent food adhesion, isolate bacteria, and be more hygienic and convenient.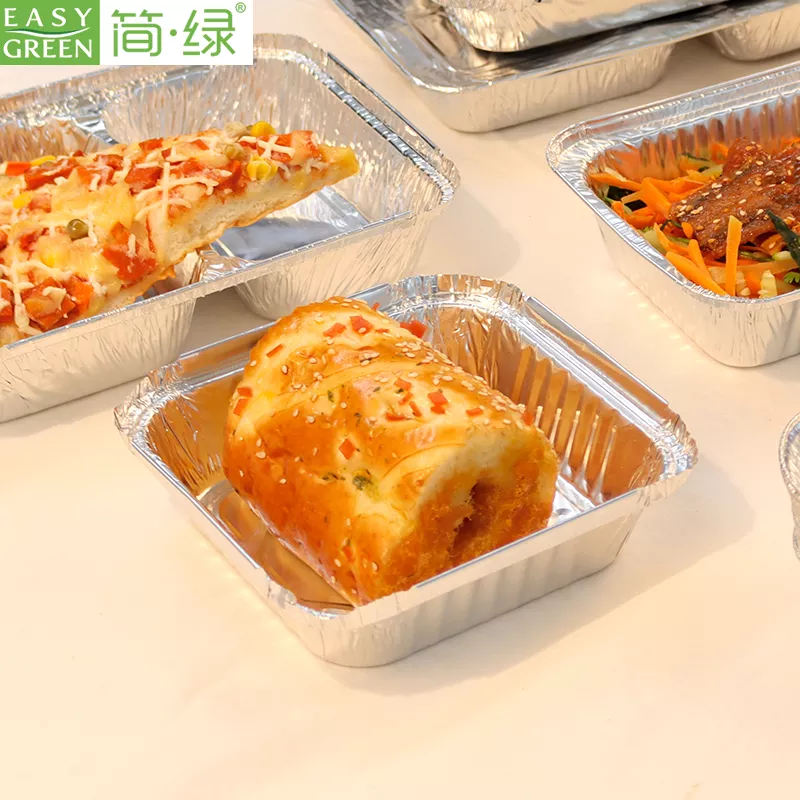 3- Outdoor BBQ
It is heat-resistant at high temperature, heated evenly, the baked food is not easy to burn, the finished product is more attractive and delicious, and food can be easily baked.